Videos are increasingly present in our lives, as we should thank to the streaming video platforms like YouTube, Facebook, Twitch and much more that allow any user to create their channel and share their videos with other users.
But, the videos that have an acceptable quality have to go through an irremediably editing process, in which, editors have to make lots of cuts and joints simply make out a perfect fragment of video, and not only that even they also have to add titles, intros or special effects as well simply to make the content more attractive to attract more visitors.
Hence, to achieve this, it is necessary to have a fair video editor and this is where many of the users can find their main obstacle: find free video editors to use in Windows? Right, this is the question that comes to our mind at the time of start.
However, if you are also facing this same issue then simply don't worry about that, as here we have made a selection for you in which we will simply show you all the 10 best free video editors to use in Windows with which you can easily edit your videos from your PC at any time, for free of cost.
Thus, in this collection, you will find options to edit your videos online, do it with very basic editors for the most inexperienced users or use powerful professional video editors for Windows for the most experienced ones, simply choose the one that best suits your needs and shine like a start on YouTube or Facebook. So, what are you waiting for? Simply lets get started and explore the whole list that we have mentioned below.

Despite being an expert in video editing, VideoPad is not among the most popular Windows video editors. However, those who have used it can attest to its good performance and ease of use.
With VideoPad we could easily reach a level of video editing where you can simply start to obtain professional results easily thanks to the tools like replacing backgrounds with chroma, create advanced audio and video effects since it includes an extensive library of transitions and blends for the change of planes.
Another feature that makes VideoPad one of the best free video editors to use in Windows is that it allows you to publish the edited videos directly to streaming video services like YouTube, social networks or upload videos directly to your cloud in Dropbox or Google Drive.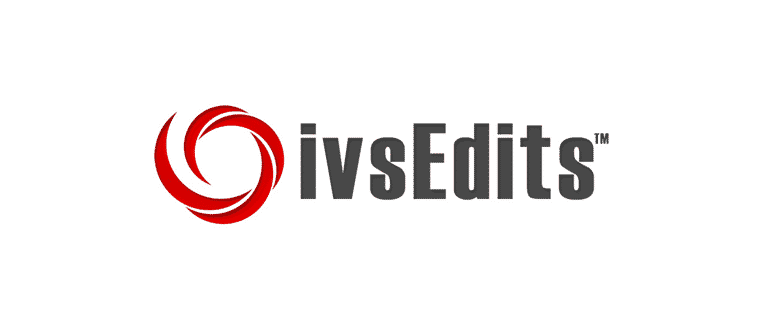 Although screens with high resolutions are becoming more common in smartphones, monitors, and televisions, and as we all know that the cameras and smartphones are already prepared to record content in 4K, but, the fact is that the high-resolution contents are still limited. So, basically, IvsEdits is a powerful free video editor for Windows with which you can easily edit videos with 4k resolutions in Windows.
IvsEdits (Interactive Video Systems Editor) can be considered one of the best free video editors to use in Windows since it allows to edit videos with professional quality. This means that its use requires some prior learning to master its interface and make better use of its functions.
Moreover, IvsEdits also allows you to capture live video and audio from different sources on your PC, so you can easily create your videos by connecting a webcam to your computer and directly add effects, subtitles or any other resource.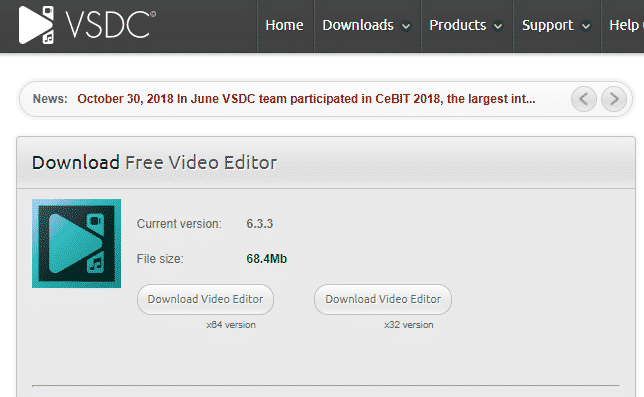 Before entering video editors for Windows aimed at professional users, we must make a stop in VSDC Video Editor, a minimalist and easy-to-use video editor that, through the application of filters and effects can considerably improve the appearance of your videos with just a pair of adjustments.
The free version of VSDC Video Editor for Windows is a non-linear editor, so you can alternate clips to scatter and insert audio and video effects, including mask-like effects with which you can easily hide or highlight different elements of your video.
Basically, VSDC Video Editor is a simple video tool to use, but it has some professional features such as video stabilization with which you can stabilize the recorded image from drones or action cameras, simply allows to give a more professional touch to your videos.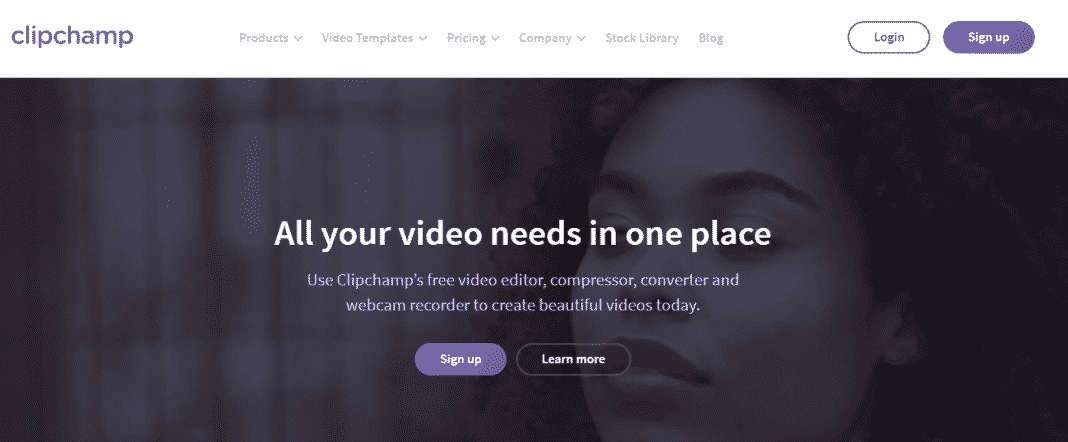 Clipchamp is a free online video editor with which you can simply edit all your videos from any computer since you only need an active internet connection to use it. Simply upload videos to the platform, edit and download or directly share them on Facebook, YouYube, Vimeo or Google Drive.
Moreover, Clipchamp has a paid version as well, which simply unlocks some key functions that are exclusive and the number of videos also get increased, but its free version is perfect for editing videos occasionally, as it allows you to edit up to 5 videos per month.
Lightworks is known to be one of the most powerful alternatives to Adobe Premiere as a professional video editor available for Windows. Even it has been used to edit some of the greatest movies as well in the last 25 years like Pulp Fiction, The Wolf of Wall Street and much more.
This powerful video editing tool has a paid version as well for a monthly use license. However, Lightworks also has a free version that, despite having some limitations such as not having support for 4K or limiting the number of effects and functions, can be very useful to make your videos look professional.
As it is a professional video editing tool, you will need some time to learn simply to master its functions, something that is incredibly simple thanks to the video tutorials that you will find on the program's own official page.
Maybe it's one of the strangest names for a video editor for Windows, but Jahshaka is one of the well-known open source and cross-platform video editors available for Windows. While its name comes from the nickname of its creator, Jah Shaka.
Moreover, Jahshaka is formerly known as CineFX, which has been growing and adding more and more tools and functions to go from being an effects engine for the video to a full program of video editing and special effects.
There are many experts who simply compare it with Adobe After Effects for its ability to create special effects for videos, but its use can go a little further to enter fully into the video editing.
As we are talking about a powerful tool for free video editing that can be considered as a fully professional tool which is not easy to use. Therefore, if you are an inexperienced user or have never used a professional video editor like Adobe After Effects then its use may confuse you.
However, if you once mastered its use, then surely Jahshaka will simply become one of the best free video editors to use in Windows and an essential tool to achieve spectacular results in your videos.
At this point in our selection, Shotcut is one of the best free video editors available in the market to use in Windows, as it is the first option that we could consider as a professional tool with which you can simply edit all your videos at home for free.
Shotcut is a free, cross-platform program with which you can access advanced video editing options. This facilitates its use to people with less experience in editing videos from the PC.
The basic tools of video editing, like cutting video clips, adding different clips, importing and joining several videos, adding a soundtrack to your videos or exporting videos to different formats are done in a very simple way since the distribution of menus is usual in this type of tools and will be familiar to many of the users.
The thing changes when you have to delve into filters and advanced effects where it is necessary to devote a certain time to learn, something that will be very simple thanks to the video tutorials that you will find on their official page.
Are you looking for a free professional video editor? If yes, then this tool, of course, HitFilm Express is a highly recommended alternative that simply puts at your fingertips a wide range of functions to obtain high-quality results.
As it allows you to enjoy a complete video editing tools and VFX in a completely free way. In addition to the basic editing functions, it also offers functions for working with layers, animation tools, timelines, and other professional editing functions, complete 2D and 3D composition, unlimited tracks and transitions, and more than 400 effects so you can simply use in your projects.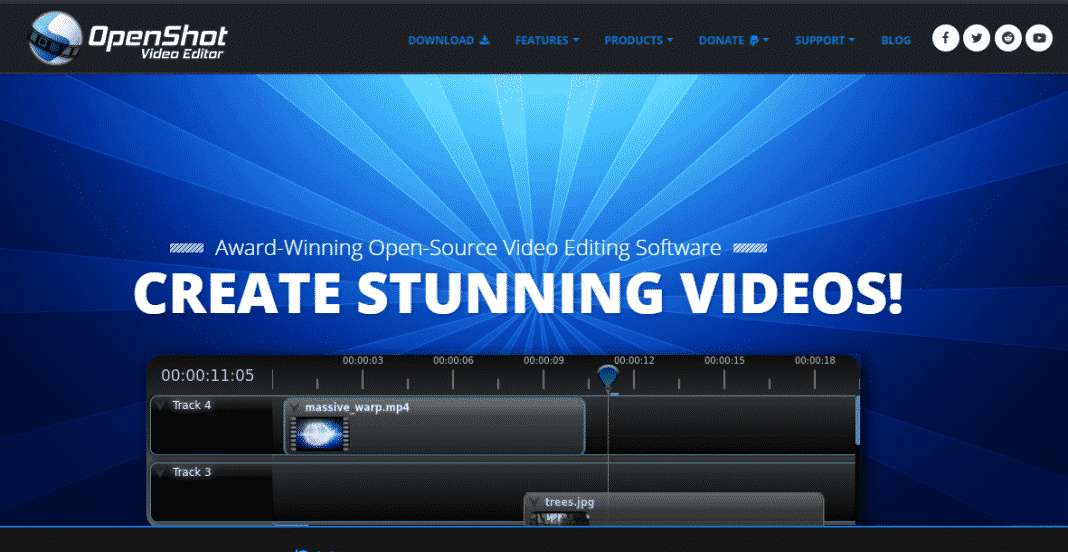 OpenShot is another one of the best free video editors available for Windows, which along with Windows is compatible with Mac and Linux as well. It is an open source program which is characterized by having a very simple, intuitive and easy to use interface, so it will not be difficult for you to master it.
Basically, this is a free video editing program that simply allows you to perform simple tasks, such as cutting video, adding effects, scaling, rotating or entering and editing titles and transitions.
Moreover, it also offers more advanced features like creating 3D animations, applying time effects and slow motion, or using unlimited tracks and layers as well.
Another free video editing tool that you have to keep in mind is Blender. While this is a more complete animation suite that simply allows you to carry out more complex tasks, it also has a free video editor as well.
Basically, this open source program simply gives you the basic and easy-to-use video editing options, so you do not need to be an expert to be able to touch up your content easily. Moreover, the application also includes many interesting features like cutting and joining your videos, to more advanced ones like video masking.